Finish Line Network All In Package Overview
What is inside the Finish Line Network All in Package? 🎁 In this package you unlock all of the bonuses the company has to offer in terms of value. In addition to that it is the biggest discount of all the products offered. Below you will find a break down of everything you get when you invest into the "All In Bundle"
Finish Line Network Silver Package consists of core management applications aimed at making you more productive and your business more profitable, all while simplifying many of your day-to-day tasks. This package is an essential part of a profitable online business.
Included in Finish Line Network Silver Package:
✔Organize your leads in an intelligent environment.
✔Automated segmenting of your leads into "Buying Trait" categories.
✔Proprietary "Stay Fresh" lead monetization system.
✔Gather leads with built-in professionally designed landing pages.
✔Create your own landing pages quickly and effortlessly – no web development skills needed and highly intuitive.
✔Integrate with third part ESPs.
✔iOS and Android apps to manage it all.
As a bonus, you'll be invited to live Silver training events and have access to all past recorded training. You'll learn the basic and advanced usage of your silver package applications, techniques for finding quality traffic, how to cultivate highly targeted leads from traffic sources, email copy writing techniques, and so much more…
🏁Finish Line Network's Virtual Live Event series is proving to be a game changer. Each month you'll be given access to a live webinar hosted by a highly successful and iconic figure in the online business community that routinely charge thousands of dollars per hour to speak. 🔥
This is a rare and cost-effective opportunity for you to have a "front row seat" at a Finish Line Network training event of this caliber. You'll also have access to every past Virtual Live Event through your Gold Package. We're also including several training modules that can have an immediate impact on your business as a bonus. Together, these bonus modules are valued at over $997 when purchased separately at retail.🔥
Email Profits On-Demand is the first of many digital education courses offered at Finish Line Network. ePOD is centralized around essential strategies for effective email list building and advanced monetization methods that are proprietary to Finish Line Network.
ePOD includes:
✔High-resolution video modules.
✔Eight (8) weeks of live intensive training.
✔Pre-Written, Done-for-You email creatives.
✔Unique Offers that are proven convert to profit.
✔FLN's Click Traffic buy-back program with a Certification process that no other business offers today!
With Email Profits On-Demand , the possibility of creating a stable and consistent income through email marketing becomes an extremely real! And with Finish Line Network's Click Traffic buy-back program, we'll buy ALL your traffic once you're certified! You'll instantly become a wholesale traffic provider and be paid at or above industry standards!
Live events are a place to increase your online marketing skills, business values, and personal relationships. Attending an event is the single most effective way to achieve all three at once. Plus, they're a load of fun and a great excuse for a vacation!
Digital Domination is a 2-day event that will take place in Tampa, FL on January 18th – January 20th, 2019. Those in attendance will gain advanced digital marketing strategies and take part in personal development training as it applies to moving their businesses to the next level.
✔Advanced email list and social media audience building
✔Monetization strategies that are creating results in today's marketplace
✔How to develop a daily action plan that will double your business
✔Current digital marketing case studies you can follow step-by-step
✔The correct way to utilize social media
✔How to create a dynamic mindset for success and a blueprint to overcome mental roadblocks
✔How to minimize distractions and maximize your time
✔A Huge Finish Line Network New Product Announcement!
Over 21,000 new members in the first 72 hours! Don't be left out of this one. Newbies are having so much success in Finish Line Network (FLN). If you were wondering if FLN scam is real then you need to stop thinking negatively because we are already changing lives inside of Finish Line Network and you could be next!
Join Finish Line Network with Team Elite and get all of these bonuses!! FLNTeamElite.com
Bonus #1 – Exclusive Team Traffic Rotator – FREE traffic sent to YOUR prelaunch funnel page! ($500 value)
Bonus #2 – Get into Team Elite private mentoring & coaching group and get access to team marketing secrets. ($297/month value for free)
Bonus #3 – Custom Sales Funnel/Lead Capture Page and Sales Tools to get you into PROFIT as soon as your first week!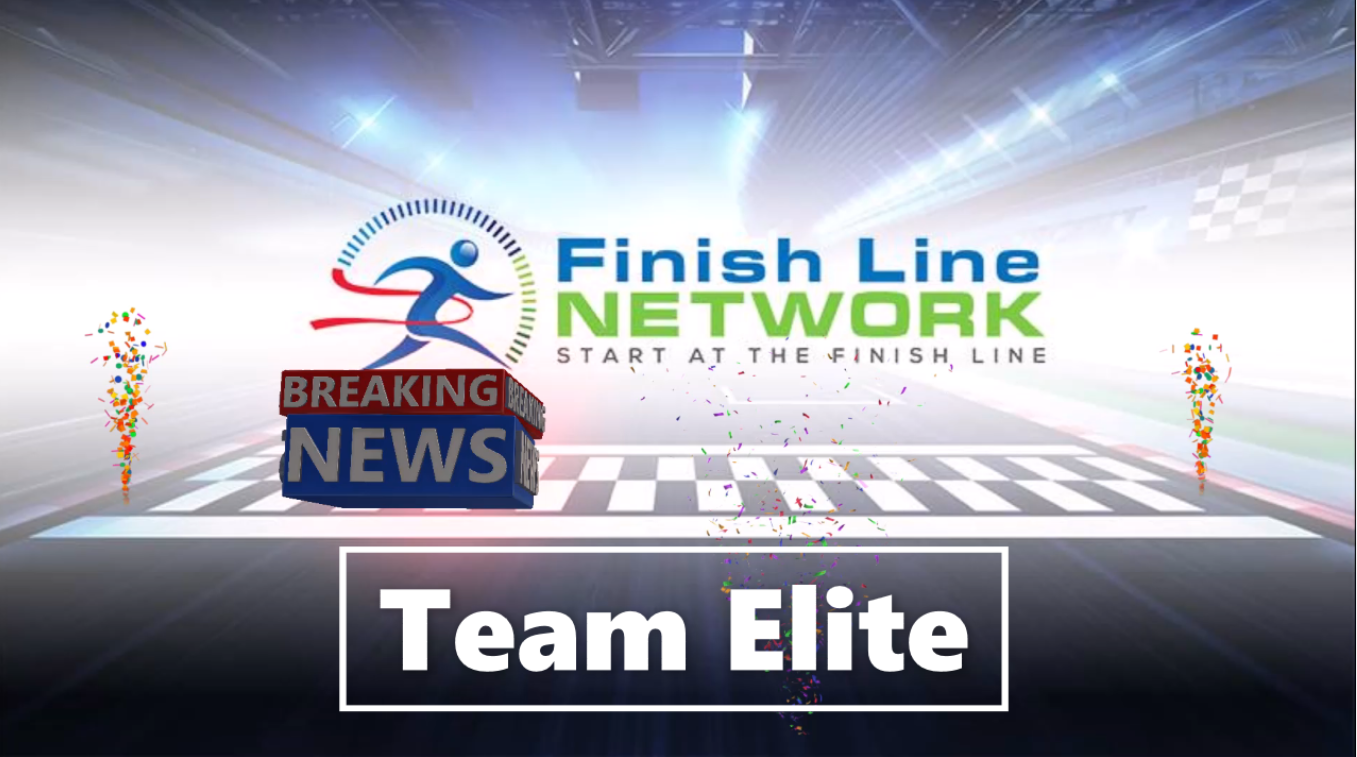 Join Finish Line Network & Team Elite Today: FLNTeamElite.com